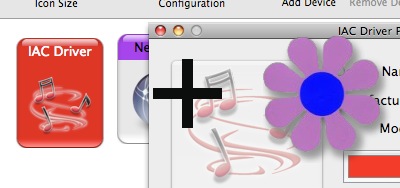 In this tutorial i show you how you can use some technologies available for your Mac. Just download SoundFlower and activate your IAC Driver (in /Appliactions/Utilities).
Recently i was DJing in a Club. I decided that Traktor Pro is the right weapon for this job. But i didn't want to leave Ableton Live behind. So i was looking for a way to connect these two applications together.
First i took the same technique i described in "Record Skype Recordings with GarageBand" to have my Traktor signal in Live.
Secondly i activated the IAC Driver, send MIDI Clock from Traktor to Live over that device…and…Boom.
BTW: Great gig!
---
Dieses Tutorial zeigt euch wie man die Technologien SoundFlower den IAC Treiber (in /Anwendungen/Dienstprogramme) dazu benutzen kann um Ableton Live und Traktor Pro miteinander zu synchronisieren.
Warum ich überhaupt dazu kam diese beiden Anwendungen verbinden zu wollen
Neulich war ich auflegen im Club und wollte ausnahmsweise nicht Ableton Live benutzen. Viel gewohnter und einfacher erschien es mir da Traktor Pro zu benutzen.
ABER so ganz auf Live verzichten wollte ich dann doch nicht. So kam mir, dass ich die Technik welche ich in dem Blogposting darüber wie man Skypegespräche mit dem Mac aufzeichnen kann ohne Extrasoftware dazu benutzen könnte das Audiosignal von Traktor nach Live zu schicken.
Benutzt man dann noch zusätzlich den IAC Treiber kann man auch noch ein MIDI Clock Signal von Traktor nach Live schicken und schon laufen alle Effekte die man in Live auf das Signal legt temposynchron.